8K River Day on Saturday, February 17, 2018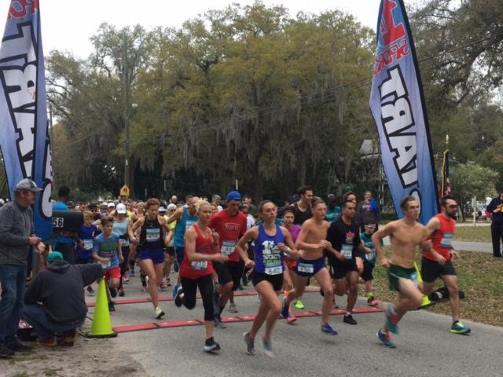 WHAT:  This is the 5th year of the 8K River Day.  We will have a 1 mile fun run, a 5K and an 8K, along beautiful River Road.  Even if you're not a runner, it's a family-friendly morning that benefits Grace Episcopal Day School.  And it's FUN!  We expect over 750 registered runners so it's a big deal!  You don't have to be a Grace family to participate, so bring all of your friends and family!  All registered participants get a participation medal and a t-shirt.  8K finishers will have age group awards.
BENEFICIARIES: All proceeds benefit the financial aid program at Grace.  You're probably already up on Saturday morning anyway, so come be a part of the FUN with 1,000 of your closest friends and the St. Johns River!
WHEN:  Saturday, February 17th, 8:00 AM, Mark your calendars!
REGISTRATION IS NOW OPEN:  Please register by clicking here.  Use the discount code GEDS18 for $5 off.  The code is valid through Friday, January 19th.  Students that register by January 19th will have their race shirts early and be able to wear them to school on specified days before the race!
DO YOU WANT TO BE AN EVENT SPONSOR?  We're still accepting event sponsors, so if you or your company are interested, please complete the sponsorship paperwork found here and submit to the front office.  We'd love to have you!
2018 8K River Day Finisher Medal
Before Christmas we held a contest for Grace students to help design the 2018 8K River Day Finisher Medal.  We had many entries and selected three winners whose artwork was used as the inspiration for this years medal.  Way to go Caitlin, Lauren, and Andrew.  You're famous!  And, check out the medal all 5K and 8K race participants will get at the finish line!