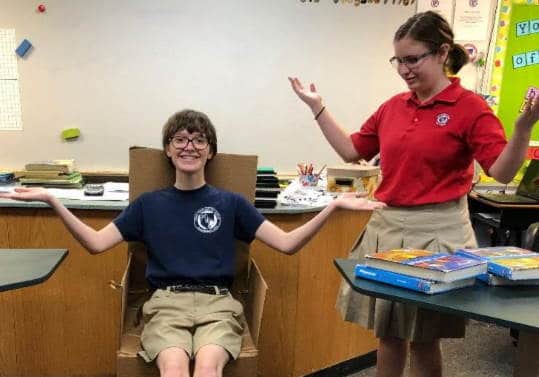 Using only cardboard, 8th grade physical science students were challenged to design a chair that would hold at least 20 kilograms. Students were not allowed to use tape, staples, or glue.

Students had to work in teams to research, design, draw (with appropriate measurements), and create their projects. Although learning the engineering design process was the goal of the project, students also had the opportunity to practice their teamwork, communication, problem solving, and collaboration skills.

The students loved the challenge and learned quite a bit through the process. If a completed chair could hold a person, the team received extra credit!