Artists of the Week: Charlotte and Riley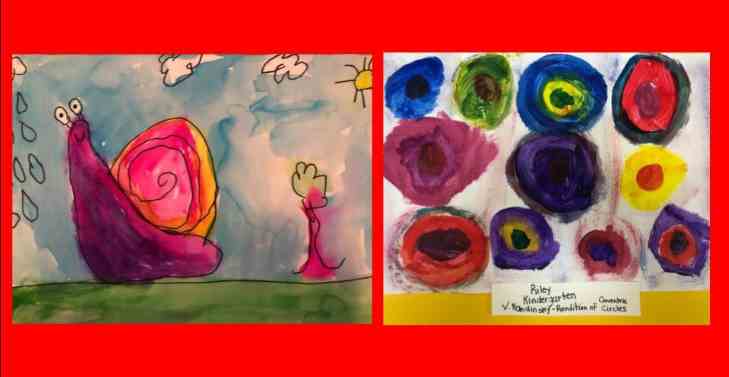 Congratulations to our new Elementary Artist of the Week, Charlotte. She used watercolor paint to make a gorgeous picture of a happy snail. Mixing colors makes this snail glow! Way to go Charlotte!
The new Artist of the Week for Preschool and Kindergarten is Riley. She painted an abstract rendition of Kandinsky's A Study of Color and Concentric Circles. She used variation in brush techniques and colorful paint that would inspire anyone! It's so very proportional and beautifully bright!