Food Drive Nov. 14th – Nov. 19th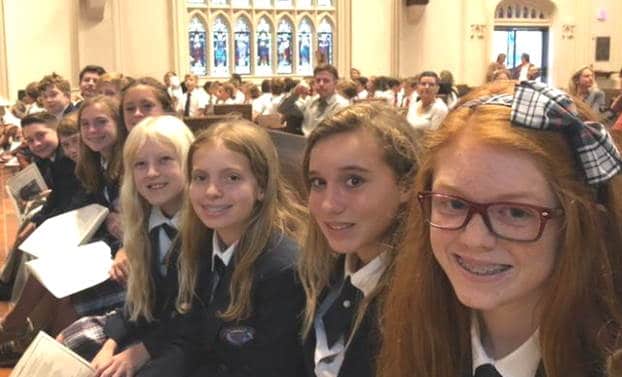 Beginning on November 14th students can bring in food items for donation. As students enter the gate there will be collection bins labeled with the names of four college teams. Students will vote for their favorite team by placing their items into their team bin. The last day for collection of food items will be on Tuesday the 19th. The middle school students will count the number of items collected in the bins each day. On Wednesday the winning team will be announced, however, the real winners will be the families that are blessed by your giving.
As an extra fun element to this food drive, students may wear their favorite team shirt to school on Friday the 22nd. Students must still wear their regular uniform bottoms on this day. If you do not have a favorite team, remember that you are part of our school team and can wear your Grace Episcopal Day School t-shirt.
The food drive runs from 11/14 – 11/19, and the type of food items usually donated are: canned vegetables, fruit and beans, jars of peanut butter, boxes of pasta, and spaghetti sauce. The four teams in our competition are: the LSU Tigers, the Georgia Bulldogs, the Florida Gators, and the FSU Seminoles.
Thank you all for helping with this community service activity.