Food Drive November 8th through November 14th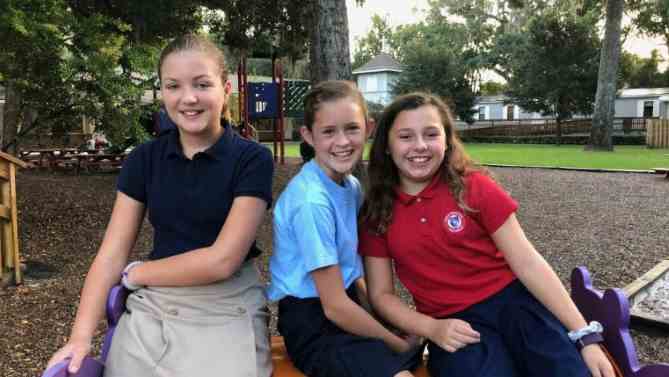 At Grace we encourage students to grow in faith and service to others.
The middle school is organizing a school-wide competition to collect food items that will be donated to the Green Cove Springs Food Pantry. This is Grace Episcopal Day School's 30th year partnering with the Food Pantry. All students at Grace and their families are encouraged to participate! This food drive is our annual food collection in preparation for Ingathering, but this year we've again added a fun twist!
Beginning on November 8th students can bring in food items to be donated. As students enter the gate there will be collection bins labeled with the names of four sports teams. Students will vote for their favorite team by placing their items into their team bin. The last day for collection of food items will be on Wednesday the 14th. The middle school students will count the number of items collected in the bins each day. On Thursday the winning team will be announced, however, the real winners will be the families that are blessed by your giving.
As an extra fun element to this food drive, students may wear their favorite team shirt to school on Thursday the 15th. Students must still wear their regular uniform bottoms on this day. If you do not have a favorite team, remember that you are part of the GEDS team and can wear your GEDS t-shirt.
The food drive runs from 11/08-11/14 and the type of food items usually donated are: canned vegetables, fruit and beans, jars of peanut butter, boxes of pasta, and spaghetti sauce.