Grace Has a Heart for Service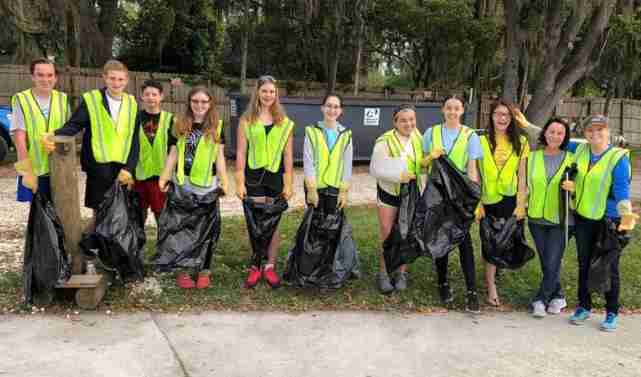 At Grace, we encourage students to grow in faith and service to others.
While everyone was enjoying their Spring Break, Grace had several groups of people hard at work helping others! Grace middle school students and Grace alumni gathered to help clean up trash around Clay County.
Another group hard at work included Mrs. Dinkins' family. They worked together to lay a brick paver pathway (pavers donated by the Lang family) to the memory garden on campus. They also added some very nice landscaping to compliment the pathway. It looks beautiful!
Thanks to everyone for helping our town and our campus look beautiful.