Grace Students Participate in Worldwide "Hour of Code" Event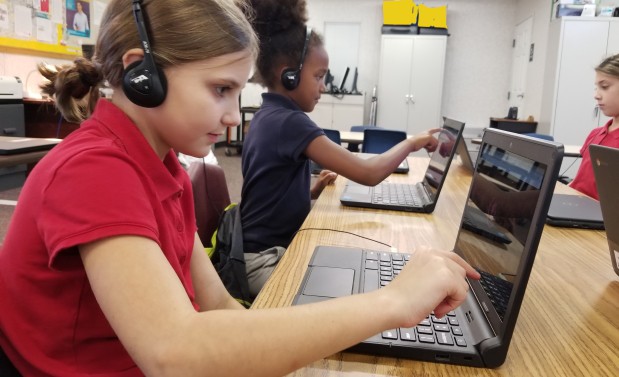 Along with millions of other students in over 180 countries around the world, most of our Grace students participated this week in the Hour of Code! This event is held annually during Computer Science Education Week to honor the birthday of computing pioneer, Grace Hopper, born on December 9, 1906.
Students have the opportunity during Hour of Code week (and all school year long for that matter) to learn the basic concepts of coding. This early introduction to computer science could possibly inspire young students to pursue an advanced education in this field.
The students understand that without coders, there would be no apps on their smartphones!
Visit https://hourofcode.com/us to learn more.