Keeping the St. Johns River Clean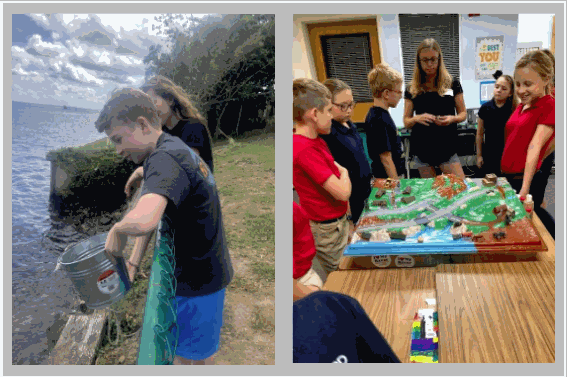 At Grace, we empower students to become self-directed critical thinkers.
The St. Johns Riverkeeper is a local nonprofit organization. Their mission is to be an independent voice that defends, advocates, and activates others to protect and restore the St. Johns River. Because Grace's Middle School has partnered with the Riverkeeper for several years, our students have had real, hands-on experience with this organization's important work.
Riverkeeper members visited Grace's Elementary students last week to share their River Ecology program. Our students explored the ecology of the St. Johns River learning all about the plants and animals that live there. They also learned about habitats and food chains that exist in our local environment. They explored the ways we can each do our part to take care of our waterways and preserve a home for our animal friends.
Grace is proud to partner with such a meaningful group within our community.