Middle School Students Visit JU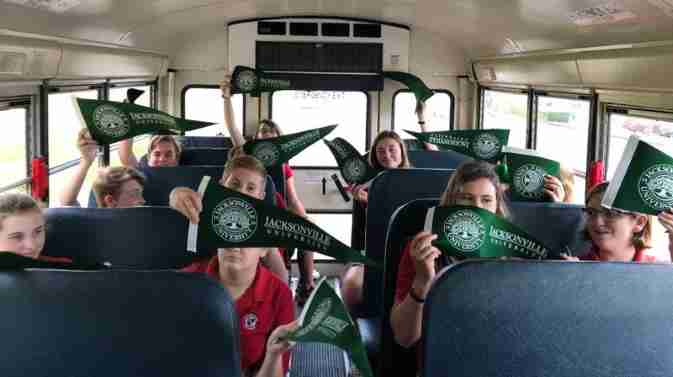 At Grace, we challenge students to thrive in an academically rigorous environment.
In January, eighth grade teacher, Mrs. Arfsten, talked with students about making resolutions and setting meaningful personal goals. She asked her students to think about where they saw themselves in ten years. In order to answer that question, a number of the students wanted to research where they would attend college. It was this lesson that led to the development of a college research project.
Over the last two weeks, students selected a college or university they are interested in attending in the future. Then they researched admittance requirements, costs, and degrees offered.
As part of this research project, Grace's Middle School students visited Jacksonville University. They went on a campus tour and learned about life as a college student. It was very eye-opening and motivating for our students. Maybe some of them will even attend JU one day!