Middle School Students Visit Marine Science Research Institute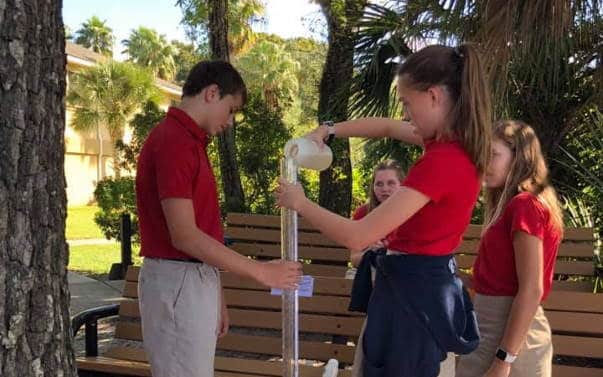 At Grace, we empower students to become self-directed critical thinkers.
Recently, our middle school students visited The Marine Science Research Institute at Jacksonville University. At the Research Institute, students participated in training to learn how to test river water. This training supplements our students knowledge gained from their partnership with St. Johns Riverkeeper. For the past six years on a monthly basis, Grace students conduct eight different tests on the St. Johns River to make sure it is healthy.
In addition to learning how to test river water during the visit to the Marine Science Research Institute, students also participated in a seminar with research scientist, Dr. Gerry Pinto. Dr. Pinto spoke about the manatee research that JU is doing in our area. 
Our students thoroughly enjoyed their trip and learned a lot in the process!