Middle School Students Participate in National History Day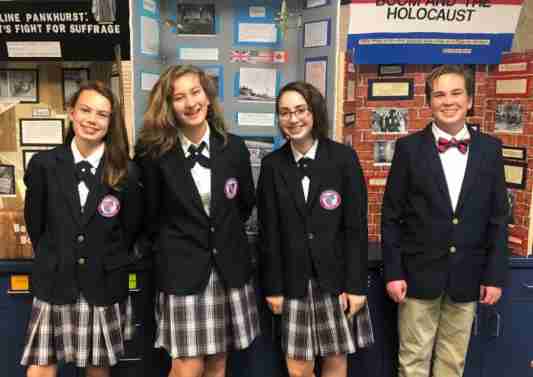 At Grace, we challenge students to thrive in an academically rigorous environment.
Grace Episcopal Day School 7th and 8th graders recently participated in National History Day. Every year, National History Day® frames students' research within a historical theme. This year's theme is Triumph & Tragedy in History. Grace students each had to research and prepare an oral and written presentation of their research.
All of the middle school students did a wonderful job on their projects! Grace students and teachers throughout the school visited the middle school classrooms to see the impressive exhibits. Congratulations to Josie, Nathalie, Peyton, and Connor! Their National History Day projects will advance to the Clay History Day competition in March.