Order Now through June 14th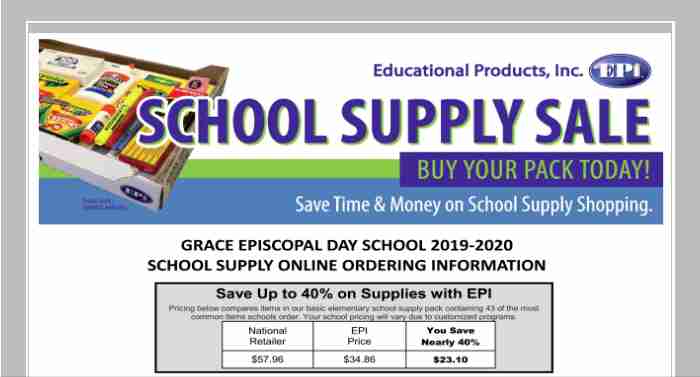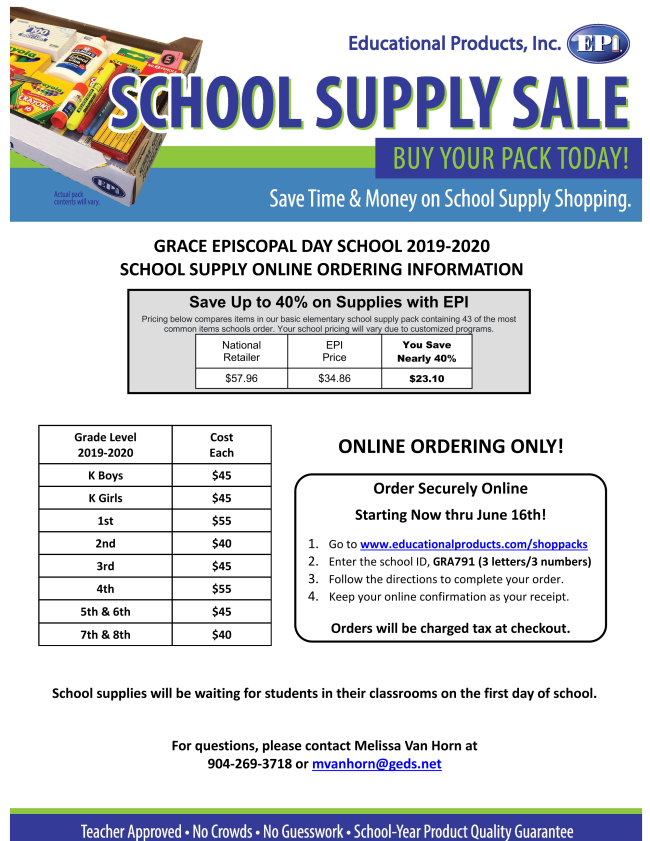 Grace will once again be working with Educational Products Inc. to offer school supply packs to all K – 8th grade students for next school year. This is a small fundraiser for Grace, but really a HUGE time saver for you.
You can go online, order your child's supplies for next school year and have them waiting on his/her desk on the first day of school. No waiting in line at Target, no trying to locate the elusive orange plastic folder with brads AND pockets, and you will actually save a little money by ordering through EPI! EPI guarantees the school supplies for the entire school year. They will replace any supply throughout the school year that breaks or doesn't meet your standards.
Click on the flier to place your order. The sale will run through Friday, June 14th. Place your order today so you don't have to remember to do it later!