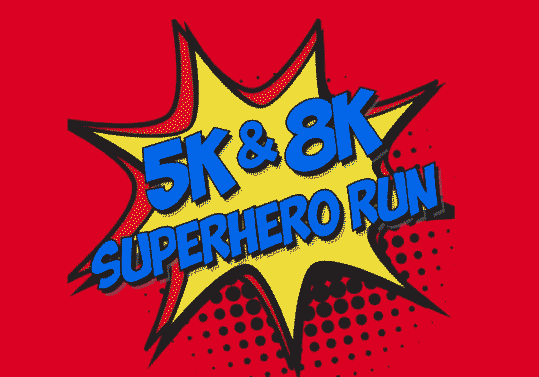 Who's your superhero???
Who's YOUR superhero…Superman, Wonder Woman, a local police officer, a military veteran, a cancer survivor? We all have at least one favorite hero, so grab your cape and come run with us on Saturday, February 15th!
The 1 mile fun run will begin at 8:00 AM, the 5K and 8K will begin at 8:30 AM. The race will take place on beautiful River Road in Orange Park, with EPIC adventures along the way.
We expect over 700 runners and 25 sponsor booths. The 5K/8K Superhero Run is the perfect race for serious runners looking to improve times (a great training run for the Gate) and for runners looking for a FUN event with live music, plenty of hero costumes, and an exciting runner's village. The course is a certified 5K and 8K course. Technical shirts will be given to all participants, and custom designed finisher medals will be presented to all 5K/8K finishers at the finish line. Age group and overall awards will be presented to 8K finishers.
All proceeds from the Superhero Run benefit Grace's financial aid program. This is a super fun, family friendly morning, open to the community so invite your friends, neighbors, and family to come run (or walk) with us!
Grace families can save $5 on each 5K and 8K registration by using the code GRACE2020 when they register before January 31st.