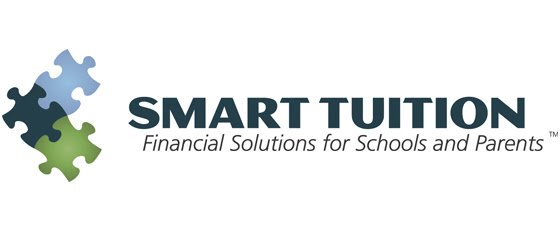 Smart Tuition makes it easy for you to:
Select a payment method that works for you
Choose to receive a monthly invoice, or
Set up recurring automatic payments form your bank account or credit card
Visa, MasterCard, Discover, and American Express are accepted.
Access your account online
Review account history, transaction details, and print monthly invoices
Edit your contact information, password, and payment method
Make a payment or set up recurring payments
Receive payment and follow up reminders
For recurring payments, a reminder is emailed 7-10 days before the due date
For missed payments and outstanding balances you will receive an email and phone call
Speak with a customer service representative
Live agents are available 24 hours a day, 365 days a year
Spanish speaking representatives are available
Call toll free to make payments at (888) 868-8828
Participation in Smart Tuition is mandatory. We will be providing Smart Tuition with your name and email address.  Smart Tuition will be sending you an email with enrollment instructions.  Please complete your enrollment by March 1, 2018.
Also, each family will be billed a $50 enrollment fee by Smart Tuition.  This fee will be added to the first statement you receive from them.
Frequently Asked Questions: