Register for After School Activities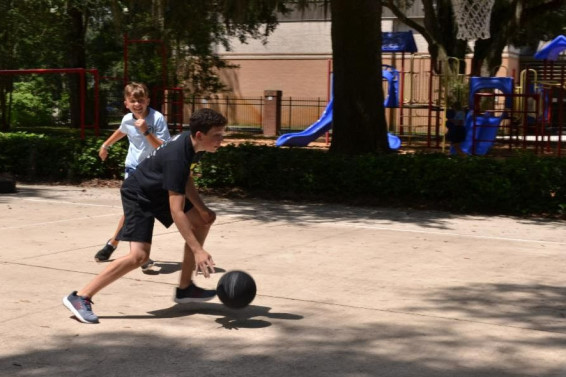 After School Activity Registration:
We are excited to offer a variety of after school activities to kick off the school year. Basketball and volleyball will begin the week of August 16th and continue through the week of October 15th. Tennis and cheer will begin the week of August 23rd. All practices will be held on campus, with the exception of tennis. A staff member will walk students to Club Continental and walk them back to Grace after the lesson. The following after school activities will be available.

PK3 and PK4
Tap and ballet offered through Little Dancing Stars, hosted on Grace's campus. Please be on the lookout for a flier to come home with more detail information including dates, times, fees, and registration website.

Kindergarten through 8th Grade
Group tennis lessons at Club Continental on Friday afternoons, coached by Tennis Pro, Adam Blackner. The cost is $100.

2nd through 6th Grade
Cheerleading, coached by Senora Cid, practices on Wednesday afternoons. The cost is $100.

4th through 6th Grade
Basketball is coached by Athletic Director, Neal Mars. This is a boys league. Girls are welcome to play, but please know that we may be playing all boys teams. Practices will be on Tuesday and Wednesday afternoons. The cost is $150.

5th through 8th Grade
Volleyball is coached by Grace Youth Pastor Todd Cambron. Practices are on Monday and Thursday afternoons, and the cost is $150.