Grace Episcopal Day School Athletics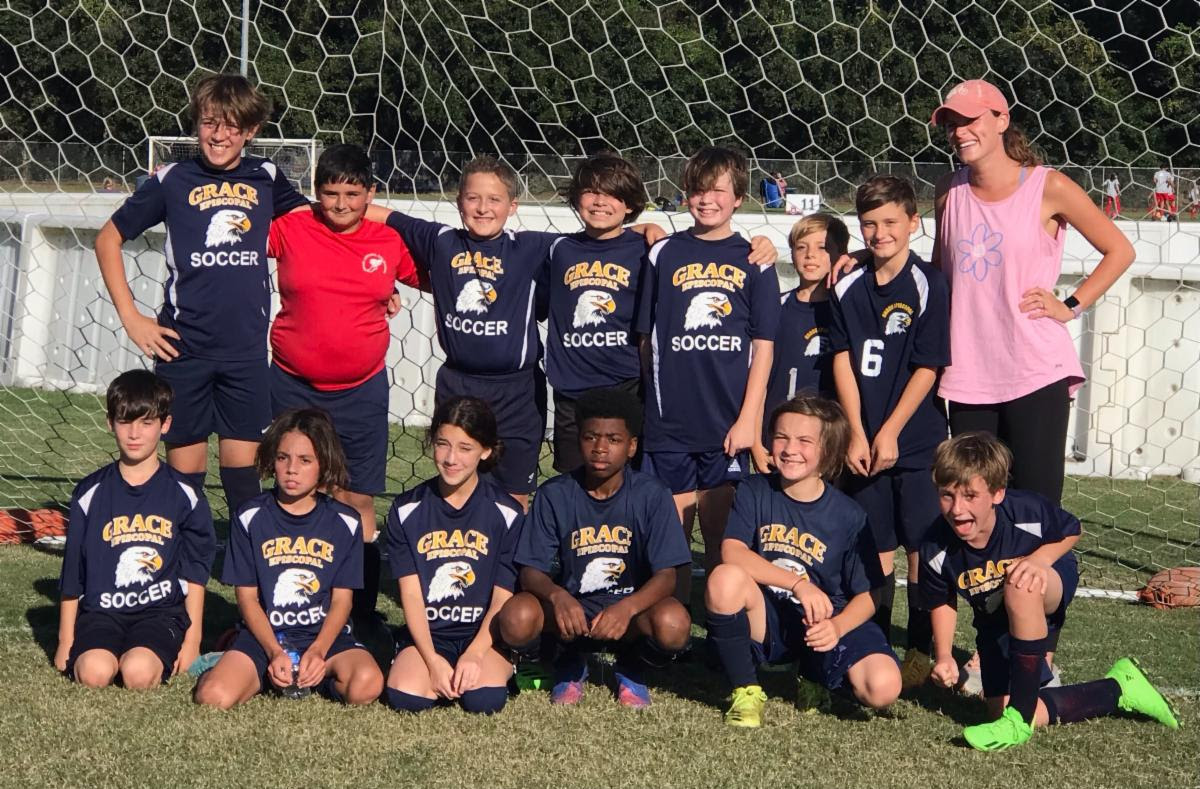 Athletic Leagues
We are happy to offer sports in two different athletic leagues to help foster student involvement and physical activity:
NFISAC – North Florida Independent Schools Athletic Conference (Grades 3-6)
JCAL – Jacksonville Christian Athletic League (Grades 5-8)
Grace's involvement in the various sports opportunities is dependent on having a minimum number of students participate.
Sports Schedule
2022 – 2023 Sports Seasons
 
NFISAC
Grades 3 – 6
   
JCAL
Grades 5 – 8
Fall
Aug. – Oct.
Soccer
Aug. – Oct.
Volleyball
Nov. – Jan.
Basketball
Winter
Flag Football
Jan. – Mar.
Volleyball
Jan. – Mar.
Spring
Soccer
Mar. – May
Flag Football
Track
If you have any questions regarding athletics, please contact the Athletic Director, Emma Corfield at ecorfield@geds.net.
Athletic Mission Statement 
Our mission is to foster competition in such a way as to glorify God while promoting good sportsmanship, respect for others, character development, and spiritual growth for all participants.
"Similarly, if anyone competes as an athlete, he does not receive the victor's crown unless he competes according to the rules." 2 Timothy 2:5