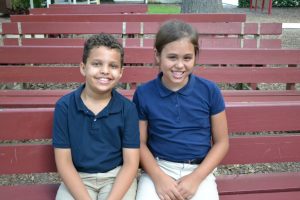 The Grace Fund
The Grace Fund is the foundation of annual fundraising at Grace Episcopal Day School. Your gift to the Grace Fund helps to provide the best educational experience for the students of Grace, while providing the necessary support and resources to our faculty and staff. We have big plans for our future and need your support to turn our plans into a reality.
Community Partners
Your business or non-profit organization can partner with Grace to support our students and faculty. By investing in Grace, you help us provide enhanced student learning, exposure to cutting-edge technology, and visual and fine arts classes for all students. Your investment also provides professional development opportunities for faculty and staff, a commitment to character education in every classroom, and financial aid for families that may not otherwise be able to afford full tuition payments. Help us create the leaders of tomorrow by partnering with us today.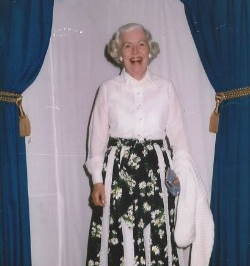 Burton Founders and Friends Fund
The Burton Family established The Burton Founders and Friends Fund at Grace Episcopal Day School in 2008. The Fund honors those who were instrumental in the founding years of Grace Episcopal Day School. This fund honors Jan Burton, Ramona Archibald, Gwen Courtney, Fran Quaritius and Frica Massee. The donations toward this fund assist with scholarships toward the preschool and kindergarten programs.
Other Opportunities for Giving
An endowment fund is a permanent, self-sustaining, source of funding for Grace. The assets of the fund are invested. Each year, a portion of the fund is used for a designated purpose, and the remaining earnings are used to build the fund's market value. By doing this, the fund can grow and provide long term support for its designated purpose. 
Planned Giving, or Legacy Giving, is a type of giving that includes any major gift, made in lifetime, or at death, as part of a donor's overall financial and/or estate planning. Specifically, these include gifts of equity, life insurance, real estate, personal property, or cash. The benefits of funding a planned gift can make this type of charitable giving very attractive to both the donor and Grace. 
If you would like to learn more about these types of giving, please contact Emma McCabe, Director of Development, at 904-269-3718.