Christian Development

Chapel
Elementary and Middle School services are held every Wednesday morning at 8:30 a.m. in the Grace Episcopal Church sanctuary. Preschool Chapel services are held every Wednesday morning at 9:30 a.m. in the historic Grace Chapel. Eucharist is celebrated the first Wednesday of the month. Combined Chapel (PK3 – 8th grade) is held on the third Wednesday of each month at 8:30 a.m. in the Grace Episcopal Church sanctuary. All parents, family members, and friends are invited to attend.
Character Education
The Fruits of the Spirit character education program is based on the Bible verse Galatians 5:22-23. There are approximately nine months in the school year and there are nine fruits. A fruit is assigned to each month and is introduced to first through eighth grade students by the Christian Formation teacher. Throughout the month, the corresponding fruit is discussed. Each teacher selects a student or students who have demonstrated the month's fruit. The selected students are recognized in a monthly Chapel and receive a certificate.
Service Learning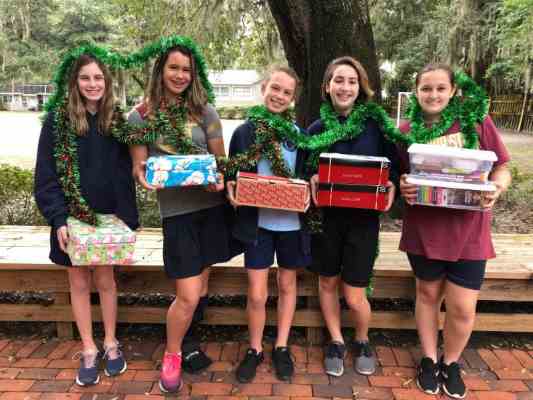 Paul exhorts his Christian brothers in Philippians 2:3-4, "Do nothing out of selfish ambition or vain conceit, but in humility consider others better than yourselves. Each of you should look not only to your own interests, but also to the interests of others."
Students of all ages at Grace Episcopal Day School are provided opportunities within our community to serve others. On-campus service fosters community with activities such as the adoption of buddy classes, while a school-wide recycling program nurtures our students sense of responsibility and service to our environment.
Off campus service opportunities are ample and varied. They have included a spectrum of choices from donating books to a sister school in Cameroon, Africa to painting angels for Angels for Allison. The Grace Episcopal teachers and staff enjoy selecting service opportunities each year, teaching our students to serve as the hands and feet of Christ.
Examples of our Projects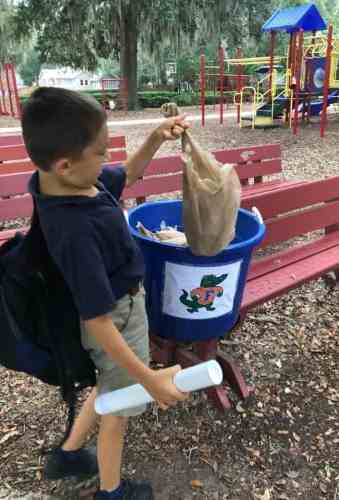 Angels for Allison – paint angels
Cameroon Project – support the New Hope Academy School in Cameroon, Africa
Church Without Walls – prepare lunches; serve and attend the services
Green Cove Springs Food Pantry
Keep Clay Beautiful
Military Support Project
Operation Christmas Child – shoe boxes
The SERV Club