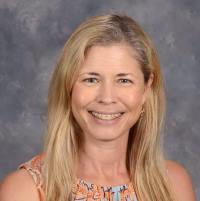 Stephanie
Massey
Head of School
I am privileged to serve as Head of School at Grace. Education is my second career, and one that I chose after having two sons of my own. My goal is to provide a rich learning environment where there is a focus, not just on academics, but on a child's development as a person of God. I earned a B.S. from Furman University and a M.Ed. with an emphasis in Education Leadership from University of North Florida.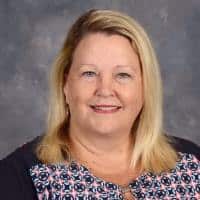 Dana
Whitelaw
Administrative Assistant
Hi, I am Dana Whitelaw. I started working at Grace Episcopal Day School in 1999. In my early years I worked in the library. During that time I moved the library to different parts of the campus every year for four years. Once I left the library I became the lunch coordinator and one of the Administrative Assistants. Grace is not just a place to work it is my family.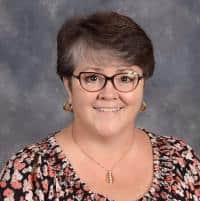 Ginger
Neitzke
Administrative Assistant
Hello my name is Ginger Neitzke. I am married with pets, and I enjoy reading in my quiet time. I have been a banker in the Jacksonville / Orange Park area since 1983. I joined Grace Episcopal Day School in 2017, and I feel extremely blessed to be a part of such a wonderful school. The staff and students are a joy to work with, and I have felt welcomed since the first day I was here. I look forward to the many years ahead.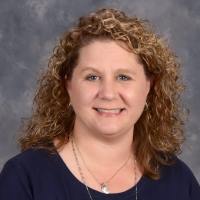 Michelle
Rencarge
Business Administrator
I am extremely blessed to be part of the Grace Episcopal Day School Family! I have been part of Grace as a parent when our daughter started PK3 in 2014, and started working as the Business Administrator in the fall of 2016. Being a parent and faculty member at Grace is a blessing beyond measure! I come to Grace with 20+ years' experience in administration and hold a Bachelor of Science degree in Business Management and a Master's degree in Management from the University of Phoenix. In my free time, I enjoy spending time with my husband and our daughter camping at Fort Wilderness, going to the beach, and being with our two four-legged furry family members.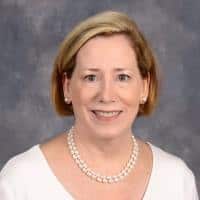 Martha (Moppy)
McGee
Director of Admissions
I'm honored to serve Grace Episcopal Day School as Director of Admissions & Advancement. Grace is a wonderful school and in so many ways similar to the
Episcopal grade school our son, Parker, was fortunate to attend for 9 years (PK3 - 6th grade). I'm a lifelong Episcopalian and have a Bachelor of Arts Degree in Communications from Wake Forest University. I spent 10 years as a capital equipment sales representative in the wholesale baking industry and 18 years as a buyer & marketing representative in commercial aviation. I've served on the Alumnae Board of my high school, Salem Academy and am a Sustaining Member of the Junior League of Jacksonville.
My husband Bill and I have been happily married for 28 years & our son Parker is a recent graduate of the University of Alabama. In my spare time, I enjoy cooking, entertaining and needlepoint.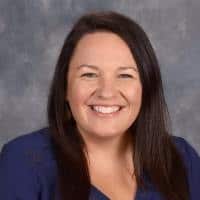 Melissa
Van Horn
Director of Development
I'm excited to be working at Grace Episcopal Day School this year as the Director of Development. I have a Bachelor of Arts in Communication Studies from Stetson University, a Master of Science in Higher Education Administration from Florida State University, and a Master of Arts in Teaching Elementary Education from Queens University. I come to Grace with 12 years of university administration and elementary school teaching experience. Grace Episcopal Day School provides an educational opportunity unlike any other and I am thrilled to be a part of the tradition of this school.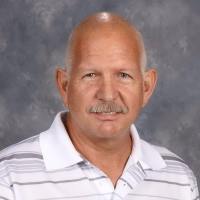 Bob
Phipps
Director of Maintenance
I am a contractor by trade and come to Grace with 30+ years of experience. I served in the U.S. Navy for seven years and have lived all over the world. Currently, I have two grandchildren that attend Grace. I love working on the many projects that our lovely campus provides.
PK3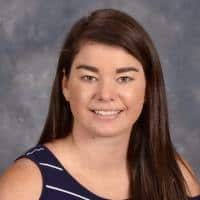 Jennifer
Clark
I am the PK3 class teacher, Jennifer Clark, and I am very excited to continue my teaching career at Grace. I have taught at Charter Schools and in Duval county, and I am thrilled to be at an independent school. I believe in a true play-based learning environment that is highly engaging for each individual child. I have my Reading Endorsement as well as my ESOL certification.
PK4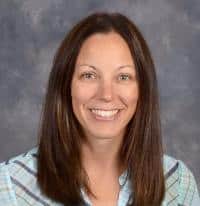 Cari
Rahn
My name is Cari Rahn, and I teach PK4. I graduated from the University of North Florida with my Bachelors in Elementary Education in 2001. I have taught first and second grades for 8 years and also spent four years teaching preschool. I am happily married with two daughters, Connor and Camden. I feel extremely blessed to have found such a wonderful home here at Grace. I have enjoyed my first year here, and I'm looking forward to many more to come!
Kindergarten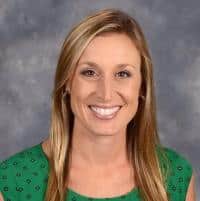 Jennifer
Hite
Hi, my name is Jennifer Hite and I am the Kindergarten teacher at Grace. I am a graduate of Florida State University. Go Noles! I have two children, Ava and Lee, and together we love doing anything outside, especially wake-surfing behind the boat. This is my fifth year teaching Kindergarten and I thank the Lord everyday for giving me this opportunity. Kindergarten rocks!
First Grade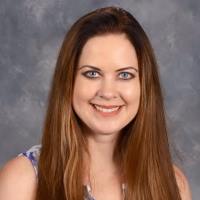 Laura
Lebedev
I graduated from Florida State University in Tallahassee, FL , where I received my B.S. in Early Childhood Education and M.A. in Reading and Language Arts K-12. I previously taught and assisted in kindergarten and first grade classrooms. In my free time, I love to sing, dance, work out at the gym, cook, and spend time with my family.
Second Grade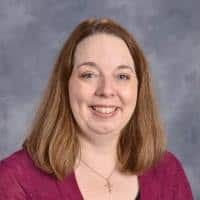 Christine
Reed
I have twelve years of experience teaching children in preschool through third grade. I have been part of the GEDS faculty for the the past six years, but have been part of the Grace family since 2007 when our daughter started in PK3. I absolutely love teaching second grade and feel truly blessed to be part of such a wonderful school community.
Third Grade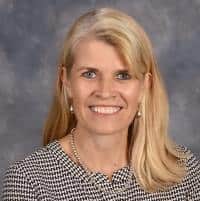 Alice
Dunn
I attended the University of Georgia and received a degree in early childhood education. I have teaching experience in grades first through fifth. Although I am originally from Georgia, I have taught in Alabama, Georgia, Florida, and Virginia. I joined the faculty of Grace Episcopal Day School in the spring of 2014.
I have a daughter named Mimi. I enjoy cooking and reading to Mimi. We share a love for animals and have four dogs and two cats. I also enjoy tennis, riding horses, and walking.
Fourth Grade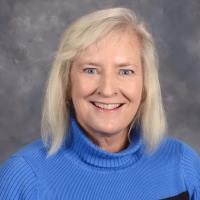 Kim
Hines
I graduated from the University of North Florida with a Bachelor's degree in Early Childhood and Elementary Education, and a Master's degree in Elementary Education and Reading. During my teaching career I have taught 3rd through 8th grades. I am married and have two children. In my free time I enjoy shopping, going to the beach and boating with my family.
Fifth Grade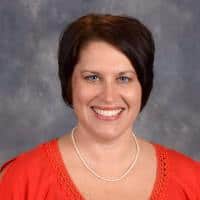 Mia
Bennett
I will not only be a new teacher at Grace, but I will also be a new parent at the school. My husband, Tony, and I have three sons, two who will be attending PreK3 and PreK4. We are a military family who moved to the area in December 2015. I have taught in a variety of positions in four states and hope that Florida will now be our forever home. I will be the 5th grade homeroom teacher, 5th and 6th grade science teacher, and the 6th grade math teacher. I have a BA in Spanish from Albright College with certification in early childhood and elementary education. I received a Master's in Teaching and Learning from NOVA Southeastern University and a Master's in Education from Wilkes University. I have been recognized with the Learn Return Scholarship, as a three-time Norfolk Education Foundation "Seeds for Success" mini grant winner, and have been published in the Virginia Association of Science Teachers' Magazine and The Mailbox Magazine for teachers. We are an active family and you can typically find us outdoors and me behind my camera documenting our family's adventures! I am beyond excited to be a part of the Grace Family!
Sixth Grade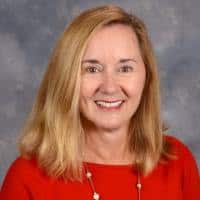 Cyndi
McKnight
I am a Florida native, as were my father and his parents, and I have lived in Florida all of my life. Upon graduating from The University of Alabama with a BA in Communications, I worked in the advertising field, for The St. Petersburg Times newspaper, and for Allstate Insurance. After going back to school to earn my Masters Degree in English Education from the University of South Florida, I have enjoyed teaching many different grade levels over the past 20+ years, from 4th to college level language arts, history, writing, and grammar. I recently received my gifted endorsement, which included courses in differentiating instruction for various student learning styles. I am married and have one son who is a college student, and a yellow Labrador retriever named Belle. I am looking forward to continuing my teaching career in a loving Christian environment.
Seventh Grade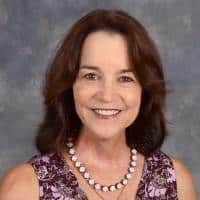 Susan
Lindholm
I graduated from University of North Florida with a B.S. in Business Administration/Marketing and had a career in the Pharmaceutical Industry prior to becoming a mother in 1992. I have four children and in 2006, I began substitute teaching at St. Johns Country Day School while taking the college classes necessary to obtain a Florida Teaching Certificate. I taught 8th grade Physical Science at St. Johns Country Day School and then joined Grace Episcopal Day School in 2013 as the 7th and 8th grade math and science teacher. I have enjoyed teaching at Grace and being involved in such a wonderful Christian environment and school.
Eighth Grade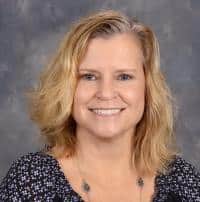 Jeanna
Arfsten
I graduated from Eastern Illinois University with a BA in Secondary Education History. I am currently working towards earning an MA in American History at Southern New Hampshire University. I have worked in the field of education for more than twenty years, and during this time have worked as a Director of Education for a Sylvan Learning Center, taught public elementary, middle, and high school, and taught private elementary and middle school. I have taught middle school language arts and social studies at Grace Episcopal Day School since 2013.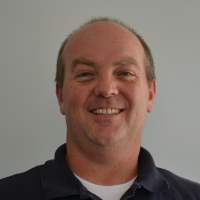 Neal
Mars
Athletic Director
Hello, my name is Neal Mars Jr. I am entering my third year coaching for Grace and starting my first year as Athletic Director. I currently coach soccer, flag football, and track & field. I have been coaching youth sports for 15 years and have been a certified soccer referee for six years. I enjoy teaching student athletes about sportsmanship, rules of the game, importance of physical fitness, and the importance of being part of a team. I have a Bachelor of Science in Business Management and a Masters of Business Administration both from the University of Phoenix. I believe there is an athlete in all of us and there is a place in sports for everyone.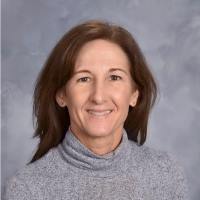 Lisha
Dinkins
Art Instructor
I graduated from the University of Florida with a degree in Art Education. I taught art for 4 years in the Clay County Public School system and was selected as Teacher of the Year at Grove Park Elementary School. I have been teaching at Grace Episcopal for 6 years and my 3 children have all attended Grace Episcopal Day School. In my free time, I enjoy walking, running, reading, painting, listening to good music and learning new things.
Meredith
Hoffmann
5th Grade Math and Algebra Instructor
My name is Meredith Hoffmann. I attended Florida State University where I received my degree in Real Estate. After exploring substitute teaching, I decided to pursue teaching full time. I taught math in public high school for seven years, and I have been at Grace for three. I currently teach middle school Algebra and 5th grade math. My hobbies include playing tennis, relaxing on a beach and spending time with my son Reece.
Dana
Peterson
Christian Formation, Preschool through 8th Grade
I have a B.S. in Foods and Nutrition from San Diego State University and an M.Ed. in Teaching and Learning from Liberty University, along with three years of study in Education for Ministry. I teach Christian Formation classes for all grade levels, Preschool through Eighth Grade, as well as coordinate the Elementary/Middle School Chapel Service and other on-campus programs, such as National Day of Prayer and Holy Week observances. Additionally, I direct several GEDS service learning projects each year. I became affiliated with GEDS as a parent in 2007 and began teaching in 2010 and consider it a great blessing to share in the spiritual development of the students here at Grace.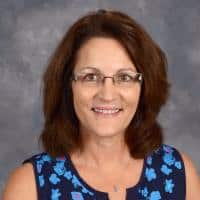 Kelly
Porter
Director of Enhanced Learning Program
I have been happily teaching at Grace Episcopal Day School since 2005. I have taught grades 4-8, and I am currently the Director of our Enhanced Learning Program, which supports PK3-8th grade. I received my M.S. degree from FSU in Exceptional Student Education. Since then, I've received a Math Endorsement for grades 5-9, and I am currently earning a Reading Endorsement. I am trained in the LiPS method, which is a multi-modality program that helps children with reading, spelling, and speech. I have recently received training in On Cloud Nine, which addresses math visualization. I married my college sweetheart, and we've raised three beautiful daughters. Now we enjoy visiting them in New York, Arizona, and Colorado. It's great fun playing with my first grandchild, a boy! When I'm not perusing Pinterest for fresh, fun classroom ideas, I choose to spend my time kayaking, hiking, or combing the beach for shark's teeth. God speaks to me through nature, and through Grace Episcopal Day School.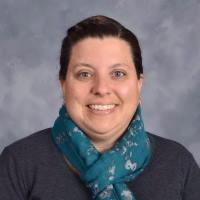 Jennifer
Keyworth
Director of Extended Day
I am from St. Mary's, Ga. I graduated from the University of Florida, and I am a huge Gator fan. I love working with kids and have done so for over 20 years. My first job was with the YMCA when I was 15 as an overnight camp counselor. I have been married for 15 years, and we have a seven year old, Finn and two dogs, Penelope and Bentley.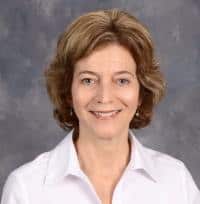 Alise
Reynolds
Director of Technology
I graduated from Florida State University with a B.S. in Computer Science and had a career in Information Technology prior to becoming a mother in 1998. In 2003, I became the Lower School Technology Teacher and provided technology support to the teachers and students at St. Johns Country Day school while taking the college classes necessary to obtain a Florida Teaching Certificate. I joined Grace Episcopal Day School as the Director of Technology in the Fall of 2016. I enjoy being a part of Grace's small, Christian school community.
Darren
Ronan
Elementary and Middle School Music / Band Instructor
I am a professional musician who has been teaching at Grace Episcopal Day School since 2008. I graduated from University of North Florida with a B.A. in Music in 2002, served as Band Director at St. Johns Country Day School '00 -'07, and founded Ronan School of Music in 2010. While at UNF I was fortunate to study percussion with Charlotte Mabrey and drum set with Rick Kirkland. I also toured the southern and eastern United States playing in a variety of musical settings; opening shows and sharing stages with such notable performers as Booker T., Diane Schuur, Dwight Yoakam, Dick Dale, Syl Johnson, Mickey Thomas from Starship, Evan Dando, Randy Weston, and Junior Brown. I have provided percussion for local productions of musicals such as Pippin and Bye Bye Birdie, and along with respected Broadway pianist Eugene Gwozdz as music director, backed Theater Jacksonville executive director Sarah Boone on her show, "The Double Threats: A Celebration of Composer/Lyricists."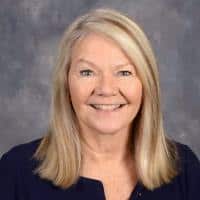 Sindy
Wilson
Second Grade Teaching Assistant
I have been a teaching assistant in grades K – 6 for 21 years here at Grace. In those 21 years I have been blessed to have been both a parent and a grandparent of a student. I truly love this school.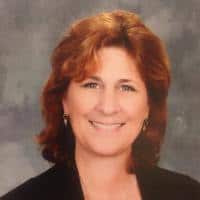 Mary Beth
Marzec
Media Specialist
My name is Mary Beth Marzec and I am the Media Specialist at Grace.This is my twentieth year at the school and I have loved every minute of it. I started out as the P.E. teacher while my children were young, and then I went back into the classroom where I taught second grade for many years. I took last year off to regroup and tend to my family. This past year I did a lot of substitute teaching in the classroom and worked in Extended Day, which allowed me to stay connected with the children, whom I truly love.
I have a B.S. degree in Special Education and Elementary Education. I have taught Preschool through Eighth grade students throughout my teaching career.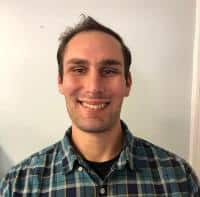 Johnny
Intravaia
Physical Education Instructor
I was born and raised in Ocala, Florida, and I moved to Jacksonville in 2007 to pursue Mandy, who is now my wife. We have two children, Dominic and Lydia. Mandy works at San Jose Episcopal, and Dominic is in first grade there as well. I have been coaching Physical Education since 2016. Before I found the joy of teaching P.E., I was involved in personal fitness training for 11 years, which I currently still do part time. Hobbies that I enjoy away from fitness and teaching are a love for history, especially church history. I enjoy reading, playing catch with my son, and going to Tallahassee to watch the Noles. My long-term goals are to learn as much as I can about P.E., teaching philosophy, raising my kids, being a good husband, and trying to serve the Church as best as I can.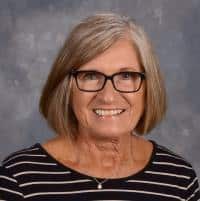 Lucy
Vincent
Preschool Teaching Assistant
My name is Lucy Vincent. I am a Preschool Teaching Assistant, and I also work in the Extended Day Program.
I have been at Grace for 19 years, and in that time I have been a teacher assistant in the 3 and 4 year old classrooms, substitute, and I have always worked in extended day. I am a member of Grace Episcopal Church, and my two sons attended Grace Day School.
So happy to be a part of the "Grace Family"!
In my free time I love spending time at the beach with my family, walking on River Road, and cooking!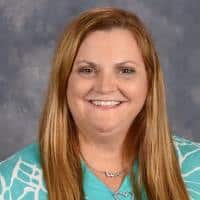 Sloan
Lewis
Preschool Teaching Assistant
My name is Sloan Lewis, I am a wife and Christian mother of two amazing boys. I grew up in Auburn Alabama and received a B.S. degree from Troy University. I have over five years experience working in a preschool as an assistant and over ten years experience working in the children's ministry at my church. I enjoy interacting with children and watching them grow and develop new skills. I am blessed and privileged to work with the talented and dedicated team at Grace Episcopal Day School.
Cathy
Porfidio
Preschool and Kindergarten Music and Art Instructor
I was raised in Richmond, VA. I attended college at James Madison University and transferred to the University of Tennessee, Knoxville. I earned a Bachelor of Science in Education and Music Education and Bachelor of Arts in Vocal Music. I've been involved in education for over twenty years teaching Kindergarten through High School, in both public and private school settings. I love my labs, Molly and Sophie and sometimes playing tennis! I'm married to Joe Porfidio and have three adult children and an adorable three year old grandson, Sterling. I attend Resurrection Anglican Church, where my husband is the Rector. One of my great joys has been to serve the church in children's ministry as a teacher and children's pastor.
Amy
Cid
Spanish Instructor, Preschool through 8th Grade
¡HOLA A TODOS! My name is Amy Cid. While I'm a New Hampshire native, I'm Hispanic at heart, and have loved languages for as long as I can remember. I took Spanish all throughout high school, graduated with honors in Hispanic Literature in 2008, studied and lived abroad in both Spain and Argentina, and have now been teaching for the past 9, going on 10, years. There is nothing that I love more than helping students broaden their horizons through language, and I am beyond blessed that I can do that with all the sweet "estudiantes" here at Grace Episcopal!