Students Recognized for Kindness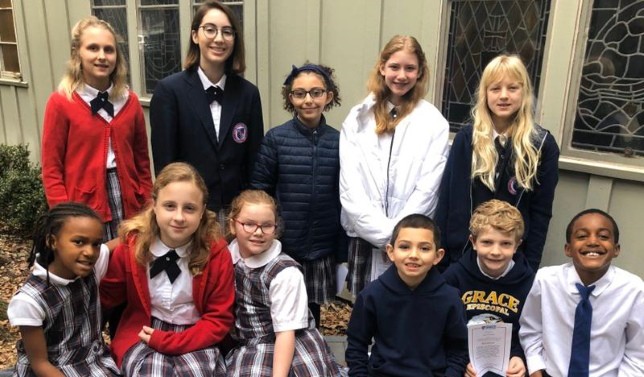 Please congratulate our students who received the Fruit of the Spirit award this month for kindness.
The Fruits of the Spirit character education program is based on the Bible verse Galatians 5:22-23. There are approximately nine months in the school year and there are nine fruits. A fruit is assigned to each month and is introduced to first through eighth grade students by the Christian Formation teacher.
Throughout the month, the corresponding fruit is discussed. Each teacher selects a student or students who have demonstrated the month's fruit.
The selected students are recognized in a monthly Chapel and receive a certificate.
Please see our Christian Development web page for more information.