Break Out the Mint Juleps and Big Hats – May 7th!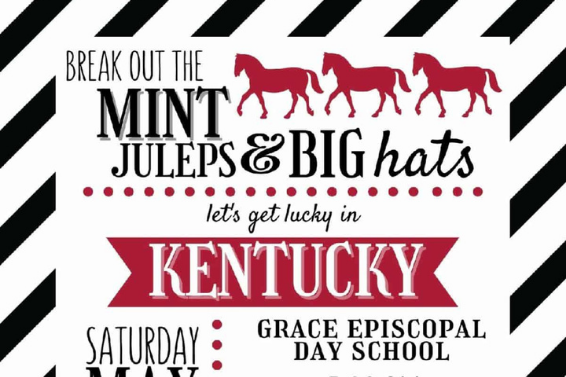 The auction committee has been hard at work over the past several weeks working to make this an amazing end of the school year celebration! We are excited to have Cedar River Seafood catering, amazing desserts donated from all over Jacksonville for our Dessert Dash, several unique raffle prizes, a cash bar, a hat contest for the ladies, a bow tie contest for the gents, and of course, our fabulous auctioneer! This is the fundraiser party of the year.
Purchase your tickets early to reserve your spot – we WILL sell out! Ticket prices will increase at the end of April! Our auction catalog is updated daily, so check the site often.