The Grace Fund is the foundation of annual fundraising at Grace Episcopal Day School. Your gift to the Grace Fund helps to provide the best educational experience for the students of Grace, while providing the necessary support and resources to our faculty and staff. We have big plans for our future and need your support to turn our plans into a reality.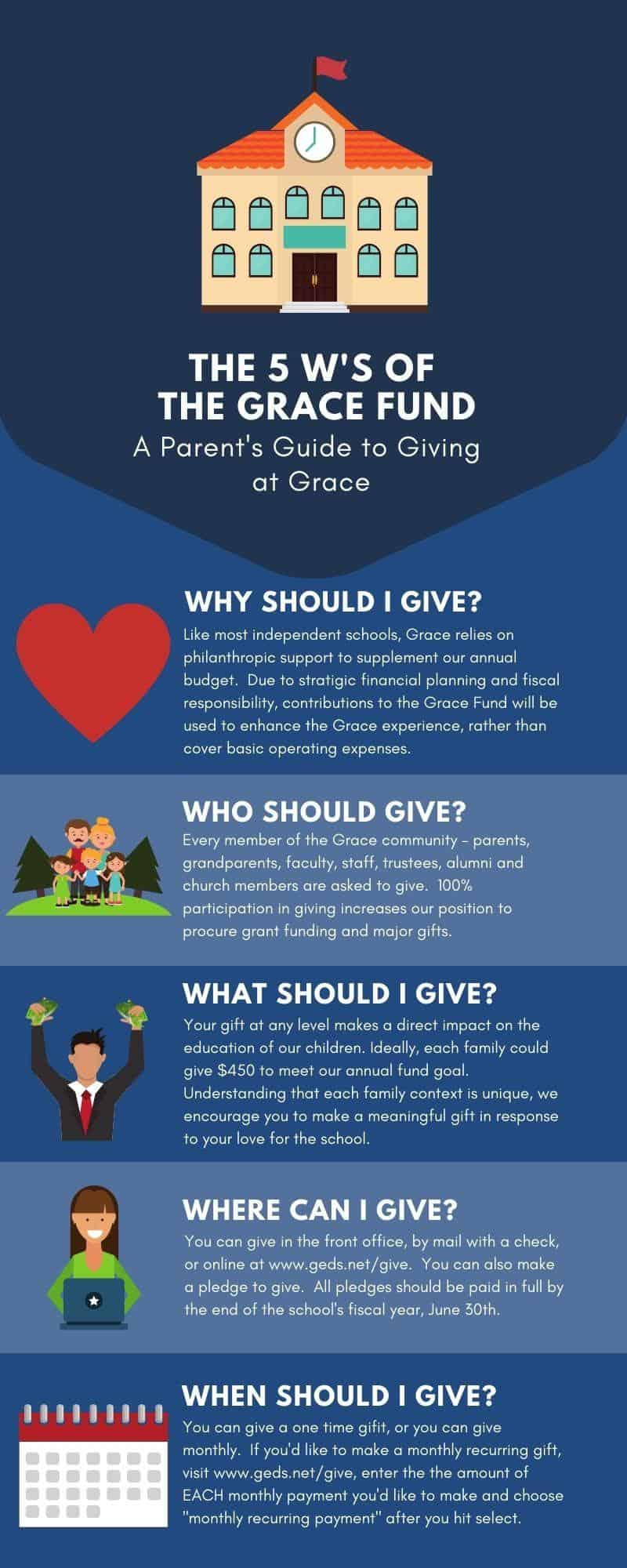 #1 Give online at www.geds.net/give 
#2 Join the Soaring Eagles Club by giving monthly (you can make a big impact by giving a little at a time) 
#3 Text GIVE to 904-906-7731 
#4 Make a pledge to give by completing your pledge card and returning it the front office. Pledges need to be paid no later than June 30, 2022. 
#5 Give in person or by mail (Grace Episcopal Day School, 156 Kingsley Avenue, Orange Park, FL 32073)
#6 Charge it to your FACTS account. Just click here and we'll take care of adding your selected amount to your FACTS account.
#7 Venmo Us – @geds1950

Thank you for supporting Grace!